Saturday, October 21st. 11 AM – 8 PM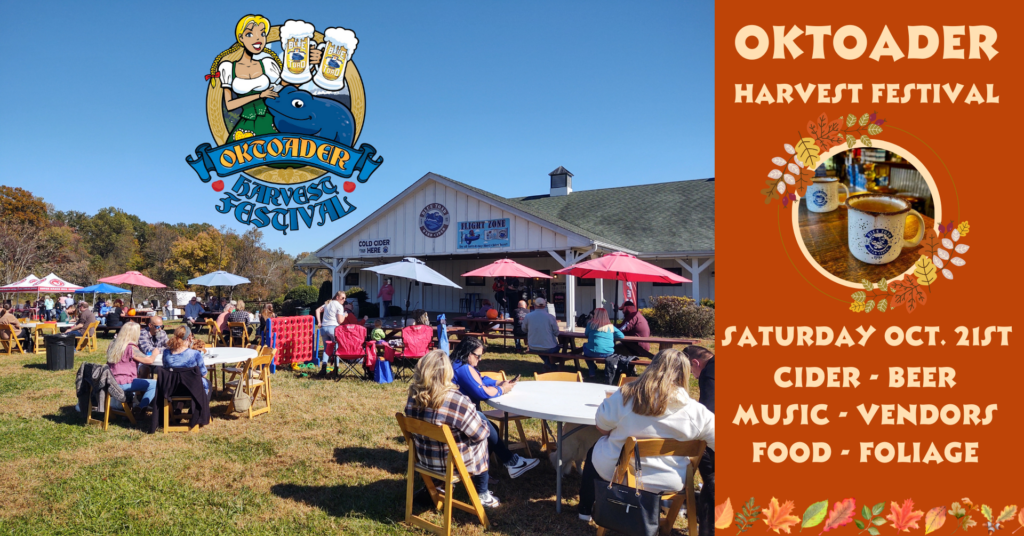 Our Annual OkToaderFest is coming this Fall! An amazing Lineup of Ciders, Food, Beer, Cider Releases, Music, You Name it! Enjoy the fall foliage with beautiful 360 degree views of the Blue Ridge Mountains!
– Into The Orchard Spiced Cider & Ginger Gold Peach
– "HOT TOADIES" & Steal the Mug!
– Jacob Paul Allen & The Flood 5-8 pm
– 360* Mtn Views with tons of flat easy walking/parking.
– More Taps = Short / Fast Lines!

MORE INFO to come!!